Your Comprehensive Portal for Planning
After working with Municipal and Florida Retirement System members for several years, I realized that there were many questions and few ways to get the right answers, so I have created this website to provide you a resource. I can help you with your planning needs including Life Insurance, Long Term Care Insurance, Retirement Planning (Roth, Traditional and Rollover IRA's, Fixed and Variable Annuities and Managed Accounts), and understanding your Municipal and FRS Florida Retirement System benefits.
Call me today, or order a book, and I can help you plan for tomorrow…
For active FRS and Municipal Pension members only.
Financial professionals please request your copy via
email:
jody@firstrespondersfinancial.com
Florida Pensions Book*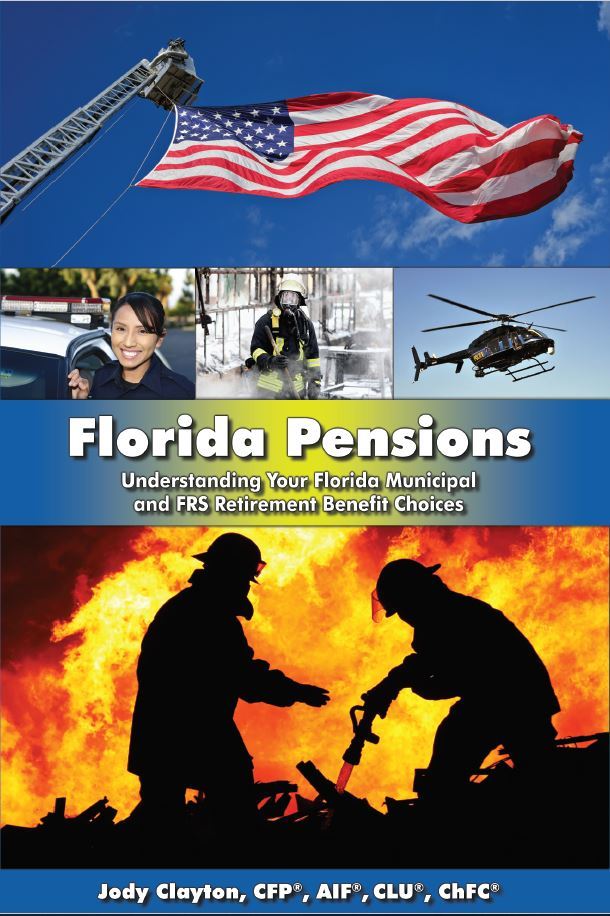 $10.95
Your FRS Book*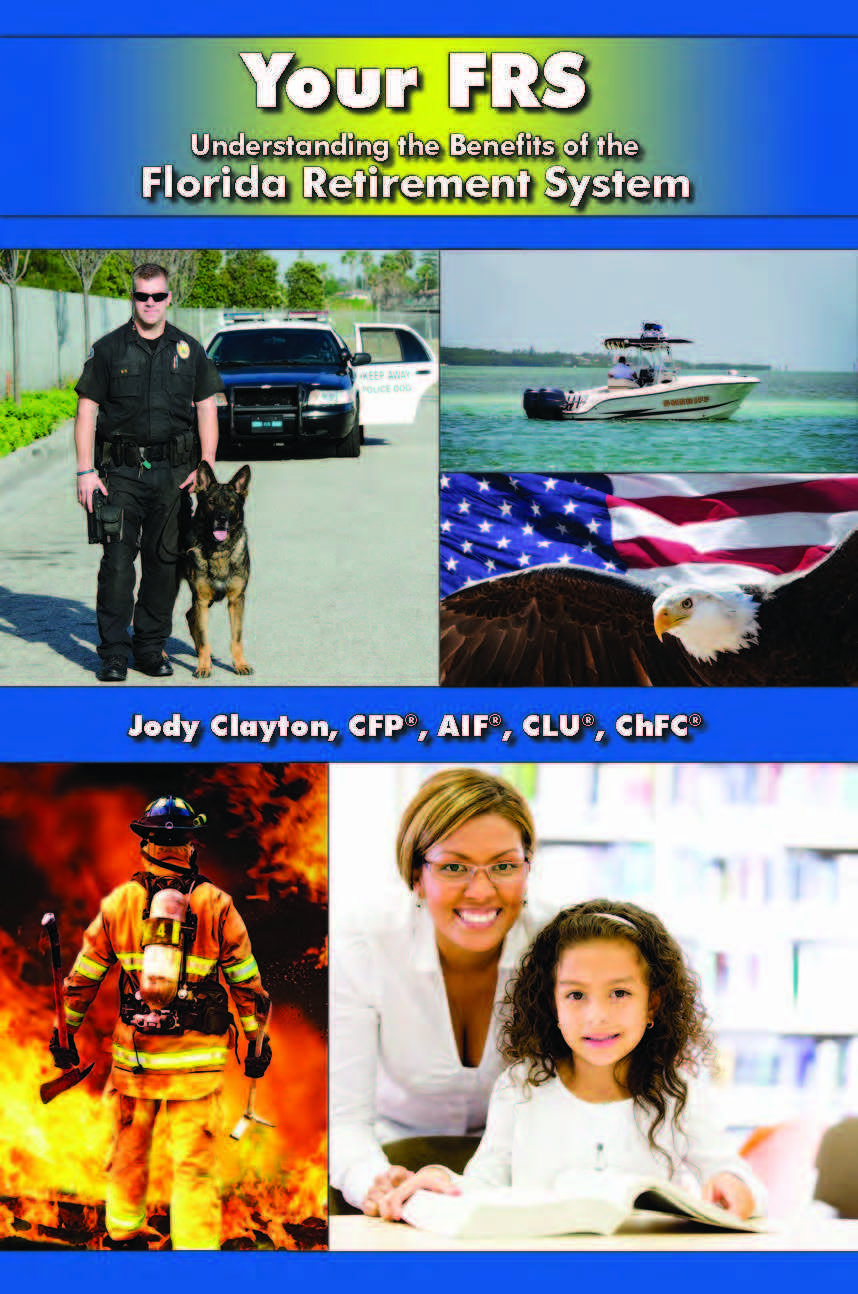 $10.95